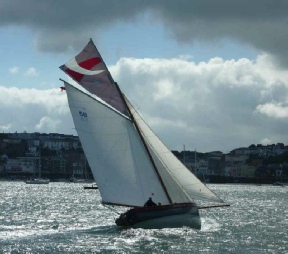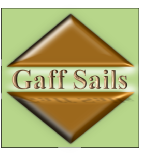 Gaff sails built in traditional fashion hand roped and with rope woven cringles.

Everything is done to look as old as possible, although we build in a modern way for economy when appropriate.

Recently we have built sails for Ripple, a Cornish lugger rebuilt in a very original fashion, and so were the sails. These were made using special Clipper canvas from Haywards at Tiverton, Devon .

Pete Goss chose us to make the sails for Spirit of Mystery


See Patrick at work HERE

New - T shirts now available online - HERE